Program Overview
An overview about the program of COMPARCH is given in the following figure. You can directly select your event of choice in the graphic to be forwarded to detailed information or look at the bottom for links to further information.


Please note that you will receive a printout of the program (both overview and details) upon your registration on site.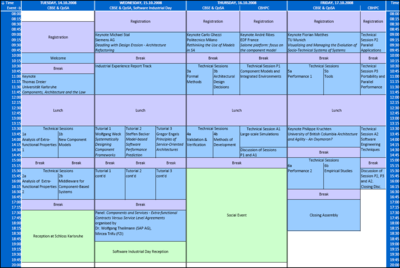 You can also have a direct look at the detailed programs.
Information about the social events is available at the local information page.
If you are missing any information or want help us by providing feedback, please contact us at comparch2008(at)ipd.uka(dot)de.